Waste Oil Treatment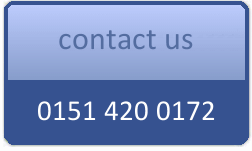 Waste oils are petroleum-based or synthetic oils that have become unsuitable for use due to the presence of impurities or loss of original properties following use or handling. Such products include hydraulic oil, transmission oil, brake fluids, motor oil, crankcase oil, gear box oil, synthetic oil, and grades 1, 2, 3 and 4 fuel oil.

In the past, waste oils were generally used as an alternative to virgin fuels.  In 2006 however the Waste Incineration Directive was fully implemented which resulted in tighter emission standards and as such the use of waste oil as an alternative fuel became more limited. More recently, the levels have tightened further and the levels of contaminants such as ash, sediment, heavy metals etc. have been reduced accordingly. As such there is an even greater need for the treatment of these waste oils to comply with the current legislation (BS 2869 specification for virgin oils).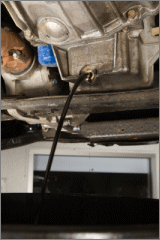 To achieve these new standards, Ecokem supply a comprehensive range of oil demulsifiers, de-ashing compounds and coalescing agents for use in the treatment of waste oils. The collection, treatment and disposal of waste oils are of major ecological significance. To this end, Ecokem specialises in the formulation and production of bespoke demulsifiers and de-ashing agents for use within this industrial sector. When formulated these products are capable of treating a wide range of emulsions under the most demanding operational conditions, including short residence times, high solids loading, and water content.

Treatment programs using the Ecokem range of demulsifiers provide a finished product with reduced water, ash, sediment and heavy metal content such that the oil complies with the latest environmental standards. These parameters are of increasing importance in view of ever more stringent requirements. Such reductions are achieved together with a sharper oil-water interface resulting in reduced overall treatment costs and smoother plant operations. Specific strengths of Ecokem demulsifiers include outstanding performance at low dose rates and moderate temperatures. 

Due to the diverse nature of oil and the resulting waste discharges, specific recommendations have to be made on a case by case basis. Laboratory studies, using a sample of the actual oil or waste, are essential in order to determine the most effective and efficient means of dosage, temperature, mixing and settling times. The Ecokem technical team is then heavily involved in the scale-up and on-site evaluation of the identified treatment.

Due to these specific requirements, prospective clients are asked to contact us to arrange for appropriate actions to be undertaken.

---